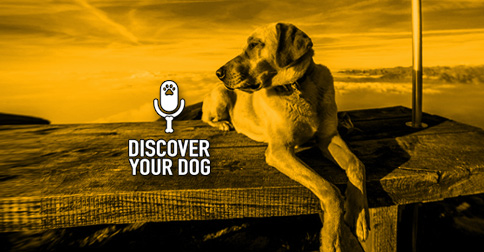 This is the third of our 3-part POV series and we are looking at your future.
Show Highlights
Tired of having your Hallmark moment of a happy family with a puppy ruined by your dog nipping?
Let's discover how to set temptations for your puppy and the importance of the 5-count to overcome play biting.
Working on this play biting behavior will require you to put a leash on your dog

Right out of the crate if needed

Locate objects your dog can chew on such as toys or another type of hard treat
Think about the things that trigger your dog to play bite

When you are rough housing with him?
Certain times of the day?
Mainly when he has been in the crate or alone for a long period of time.

Set your dog up in all of these situations and use the objects as a source of distraction and redirection.
Give your dog some big love and rile him up.
The moment he does…POP with a NO!
Pause.
Give him the time to process what just happened.
After about a 5 count put your hand directly in front of his mouth, as if you are going to put it in.
He will make one of two choices here:

He will again bite, which will result in the same process as before or he will avoid your hand and either turn away or lick.

When he makes that second choice you have to LOVE, LOVE, LOVE on him.
When you are loving on him, avoid putting your hands where he can get to them with his mouth.

Under his chin or around the back of his neck are great places to pet.

Then again pause for a 5-count and again tempt him with your hand.
Some dogs especially puppies will get frustrated with this very and may even get a little more aggressive.
If you see this go to a higher extreme of aggressiveness then:

 After one of the 5-counts put one of the objects toward his mouth.
When he takes it, give another 5-count then start praising him for chewing on the object you gave.

Why the 5-count?

Your dog needs to process the correction or the praise you give.
It takes a dog about 5 to 15 seconds to move on to something else in their head.
In Ep 020, What was My Dog Thinking? We talk about this.
After a correction you should never praise.
You do not want your dog to think it is okay to do this behavior and just stop when told, Ref Ep 052.

The progression usually experienced when working on this behavior.

Get the dog riled and put my hand in front of him…bite, pop, NO.
Pause, then I reach toward the dog…Avoid, lots of praise, bite, pop, NO! Pause.
Wait for about a minute or two and just be with the dog.
Leave your hand available and the dog will do great then turn and lightly put his mouth on my hand, pop, NO. Pause.
Tempt again and there is big avoidance and huge praise.

You will see avoidance many times after this purposeful test from your dog.
Only do 10 temptations in a day.

You can do these all at once, or you can spread them out throughout the day.

Praise your dog 10 times for keeping his mouth to himself more than you corrected for the play biting.
Take Our Survey
Give us your input on training programs from FamilyDogFusion.
Click to Take Our Survey
Call to Action
Get In Touch
Check out our show page in iTunes to leave comments and subscribe or send us a message.
Dog Training Resources
Dog Training Tips and Postulates