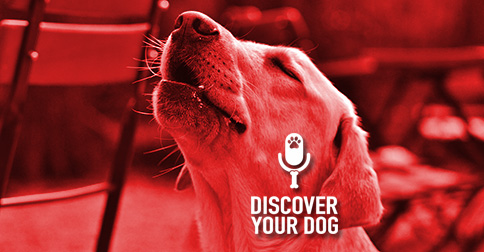 Boarding your dog is inevitable for most dog owners at some point.
Today, discover what to expect and things to consider when boarding your dog.
In this episode, you will learn a simple process for selecting a boarding facility that fits your needs.
Show Highlights
One of the biggest reasons to choose to board their dog is based on location – how close is it to their home
Generally dog owners are last minute in having to find a boarding facility
We need to create the awareness of what you are going to be getting into when you board your dog
Bennie has heard both good and bad stories when boarding their dog
We are working off of the fact that you have to board your dog for any particular situation
The goal is to help you – the dog lover – make the best decision
Remember – what is sold on the outside is not always what is happening on the inside
In regards to the big boarding facilities – they are typically owned by big business or by someone/ companies that do not have the dog mindset
Always enter the big boarding facility arena with the mindset that they may just be getting the very basic need as the facility may have 100-150 dogs with student staff
If you are a member – membership may have its privileges with cases such as this
There will be constant energy and constant noise
Overnight boarding can be difficult on the dog as well for the excessive activity and noise if they are not used to it
If the dogs have a good routine and with a lack of human contact overnight then they will be able to settle down
Bennie's postulate is very true for this case – dogs is dogs best friend
Entering into a facility for the first time is going to be very stressful so it is important that the owner remains calm so your dog remains calm
These episodes are about creating a calm demeanor so your dog doesn't pick up on your stress and isn't nervous in the moment
This episode is very important as a reminder of how your daily tasks and stress energy – your dog picks up
Homework
Check the reviews on the boarding facilities you are interested in
Bennie doesn't look for good reviews, he looks for what is said about the facility
Interview two facilities – you are trusting them with an important part of their family so make sure you feel comfortable with them
Once you have made your decision on the facility – drop in by yourself unannounced, drop in with your dog before leaving your dog there
Send your dog on a test run at the facility just to see how they work with your dog and how you feel about it
See what else the facility can provide and what their boundaries are
Take your dog to a dog park – if they do not do well at the dog park they will most likely be very stressed at a facility like this
Find out if they have a way to segregate your dog
Do all of this ahead of time – do not procrastinate!!!!!
Check out the template in January's newsletter when boarding your pooch!
Take Our Survey
Give us your input on training programs from FamilyDogFusion.
Click to Take Our Survey
Call to Action
Get In Touch
Check out our show page in iTunes to leave comments and subscribe or send us a message.
Dog Training Resources
Dog Training Tips and Postulates