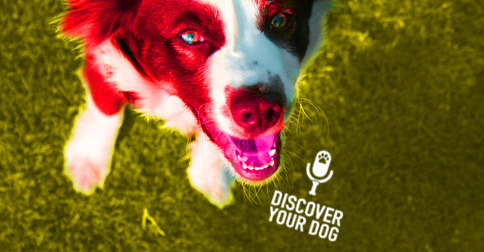 Training your dog can become a burden if you let it, which can get in the way of progress.
Today, discover how to consciously improve your energy level and attitude to get a lot more fun out of the process.
In this episode, you'll learn how your attitude and energy level affect your dog's training.
Show Highlights
Devin and Bennie talk about how they "Pump Up the Attitude" prior to each show.
Many dog owners look at the training sessions as a mundane routine.
"Refuse to Cruise"
Bennie covers two more postulates in this episode.
Usually, later in the dog training program, it takes a "Gratitude Adjustment" from the owner to get back on track.
That word—Awareness—works its way back into the conversation in this episode.
When you have a great attitude with your dog training, you will see better results because you expect better results.
Homework
Re-listen to Episode 005 homework. Expand upon this by checking your energy at the door.
Call to Action
Go to FamilyDogFusion.com/insurance to check out Healthy Paws Pet Insurance
Get In Touch
Check out our show page in iTunes to leave comments and subscribe or send us a message.
Dog Training Resources
Dog Training Tips and Postulates