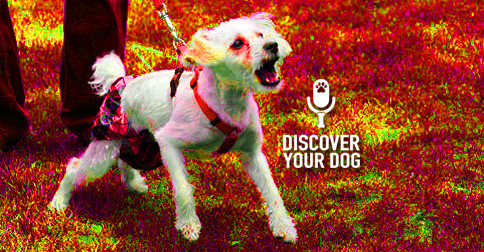 If your dog is aggressive on the leash, you have a problem.
Today, discover the importance of saying NO.
In this episode, you will learn a practical guide to implementing the word NO with your dog.
Show Highlights
Thank you to Devin for EVERYTHING! We wouldn't be where we would be without you!
Many different scenarios as to why a dog is aggressive
Most common reason a dog is aggressive on a leash is because an owner has reinforced the behavior without even knowing it
Aggressive definition – the aggressive dog will cause a fight and will cause damage to another dog or human
The purpose for a correction – anytime you have to correct your dog the only purpose is to get your dog to stop doing what they are doing and to get them to pay attention
If you give a correction and they continue doing what they are doing, your correction is actually just attention to their bad behavior
If you overcorrect you can also create fear in your dog
Desensitizing can be key to helping to work on behavior issues
Rule of NO – no is the verbal correction that is supposed to have your dog stop
NO means – stop doing what your doing and pay attention
Our main goal while walking our dog and pass another dog we want our dog to stay loose on the leash
If you are on a casual walk and approach another dog and your dog lunges, then you need to pull the leash and say no, then get the heck out of the situation
The reason for not spending more time on correcting is because this walk was not dedicated to training or working with your dog
What about the people in the park who make their dogs sit when other people/dogs walk past?
See Ep 045 for definitions of commands and when / why to use them
People think that by putting their dog in a command such as sit, they are working on the behavior
In realty, they are not working on the behavior, their dog is just doing a command
Homework
Putting the rule of NO into practice
This week's homework is to create awareness.
Ep 035 homework talks about the 3 correction rule – revisit this
Anytime you say "no" – you have to pull the leash and anytime you pull the leash you have to say "no"
If you are going to be pulling on the leash, you are taking control
If you are constantly saying "no" and not pulling on the leash, or making them do something then the action doesn't mean anything
Putting this rule into practice must be intentional
Must keep in mind, however, that dogs are not analytical, which is why they will keep testing the boundaries
They will continue to keep behaving a certain way until you are so consistent with the boundaries and rules that there are no other reasons to need to keep doing the bad behavior
Practice Bennies rule intentionally
Take your dog around the dog park or in the neighborhood so you can work on pulling the leash and saying "no" at the same time and getting out of the situation intentionally
Take Our Survey
Give us your input on training programs from FamilyDogFusion.
Click to Take Our Survey
Call to Action
Go to FamilyDogFusion.com/insurance to check out Healthy Paws Pet Insurance
Get In Touch
Check out our show page in iTunes to leave comments and subscribe or send us a message.
Dog Training Resources
Dog Training Tips and Postulates