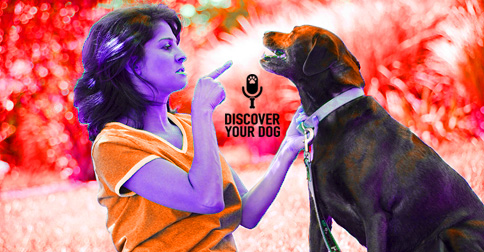 Correction is used in literally every form of dog training, no matter what so-called "positive trainers" will tell you.
Learn how, when, and why to correct your dog appropriately.
In this episode, Bennie draws a line in the sand and discusses his stance on correcting your dog.
Show Highlights
If correction is the only tool being used for training, it may backfire because it is the only attention being given for a behavior.
Physical correction can be taken out of context because of the knee-jerk reaction and emotional response that people have about correction.
Bennie discusses how passive correction can be used, but there are two reasons it may not be the best form of correction.
In the main topic, Bennie talks about the four parts of the Three Correction Rule.
During training, each segment progresses as the owner progresses through training their dog.
Learn how frustration and anger affect your dog training.
Devin gives a great example on the importance of practicing to "get a grip" on his expectations.
Remember that a correction is only a correction when your dog "Stops doing what she is doing and pays attention."
As distractions increase through your obedience training, you have to assess the level of the distractions and adjust your training accordingly.
Is the level of correction enough? Bennie describes his personal process of learning when to know the best level of correction necessary to get the best results from training.
Homework
Practicing different levels of correction using a leash and a chair.
Call to Action
Go to FamilyDogFusion.com/register to get access to the free membership we mentioned in this episode.
Get In Touch
Check out our show page in iTunes to leave comments and subscribe or send us a message.
Dog Training Resources
Dog Training Tips and Postulates