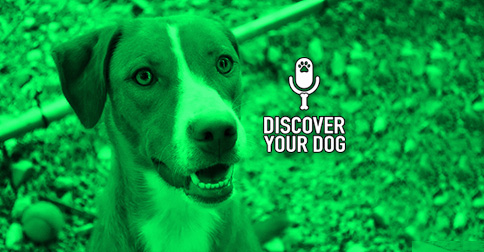 This is the second of our 3-part POV series and we are looking at your present.
Show Highlights
Is your dog biting at your pant legs?
Frustrated with how your dog's play biting affects your children and may cause damage to them?
Your friends or spouse allowing your dog's play biting and not sure how to handle it?
Reacting appropriately in the situation when your dog is play biting

Look for triggers that create your dog's biting behavior
Always be aware of how YOU react to your dog
Even unwanted attention to your dog is still attention

Triggers to notice:

Notice how your dog behaves around your child and your friends/spouse at all times
Notice what type of energy from them (and from you) elicits play biting
Energy is the best way to see triggers and be aware of how you are feeling and the vibe of your household.
Be conscious of how you are setting the mood for you and your dog's interactions

Why do dogs play bite anyway?

Play biting is an interaction for your dog to communicate and interact
A dog shows excitement and joy through the interaction of their mouth
When greeting another dog, it is their way or learning the other dog's tolerances as well

Always remember your ENERGY

Your energy can really create a difference in your dog's behavior, both immediate and in the long run
Ep 009 Focusing on the Negative – is about the negative energy and how it affects your dog's energy
PAY ATTENTION!
Bennie recommends doing a "feelings check" before you start any workout to make sure you have positive energy

Let's Nip the Nipping in the bud:

Talk to yourself until you are convinced this interaction with your dog is going to be the best ever
In the moment of the play biting you have to get your dog away from the situation
Grab your puppy by the scruff (lightly) or by the collar
Remember – you have now touched dog your during this interaction
Immediately get your dog on a leash
Then take your dog back to that situation you just removed her from
You are looking for opportunities for your dog to "Keep her mouth to herself"
Now the only freedom she can have is when you let her go to someone
If the biting keeps up, put her up, (preferably in a crate or in a room)
Take Our Survey
Give us your input on training programs from FamilyDogFusion.
Click to Take Our Survey
Call to Action
Get In Touch
Check out our show page in iTunes to leave comments and subscribe or send us a message.
Dog Training Resources
Dog Training Tips and Postulates