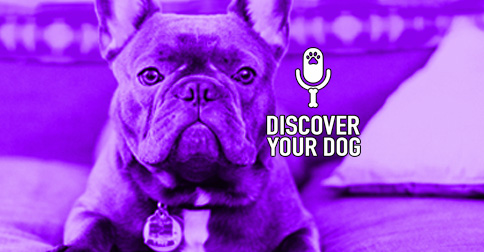 A dog who can't stop barking can be a major annoyance, and get in the way of you having your dog with you whenever and wherever you want.
Today, discover what you can do to help your dog stay quiet when you need her to.
Show Highlights
Excessive Barking:

If you put her up – she barks
If you keep her on-leash – she barks
If you go for a walk – she barks
Anything that moves – she barks

Good Barking:

Alerting her owners when someone is approaching their home or in their home

Episode 052 Help Your Dog Make the Right Choice at the Right Time:

Discussions on these sorts of behavior.

In the book, Family Dog Fusion, Chapter 5 – Being On Purpose with Training:

This section is dedicated to this topic as well.

Avoidance Training:

Avoiding to work on the behavior.
Example: putting headphones on to drown out the sound of the bark.

Come up with a phrase or word to speak what you want from your dog in the affirmative.
"I want my dog to stop barking"

This is a behavior to stop rather than a behavior to never do.

Corrective phrase or word to get your dog to stop when you tell her to stop.
Bennie uses the word "Hush".
This word is to be said in a corrective tone.
If your dog goes quiet when you say it, IMMEDIATELY praise your dog for hushing.

Your goal is to get your dog to hush or quiet down when you say to do so
This sends a message that it is ok to do what you are doing until I say otherwise

You are now communicating exactly what you want your dog to do – GOOD JOB!
If your dog still continues to bark after you have given your corrective phrase:
Give a NO correction and then no attention after the correction.
When working on this behavior you have to get your dog to stop doing what she is doing and pay attention to you.
You can only use the corrective phrase ONCE.
If it did not work after that first "HUSH!" then you now have to go to the "NO!"
REMEMBER – you must praise your dog every time she makes a choice

When greeting friends or dogs
Going on walks
Seeing someone out the window
Take Our Survey
Give us your input on training programs from FamilyDogFusion.
Click to Take Our Survey
Call to Action
Get In Touch
Check out our show page in iTunes to leave comments and subscribe or send us a message.
Dog Training Resources
Dog Training Tips and Postulates