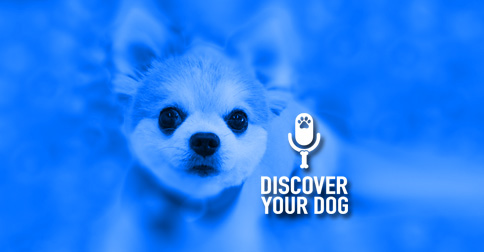 Training your puppy from an early age is good idea.
Today, discover specific steps to take when training your crazy puppy.
In this episode, you will learn specifically what to do during those moments of frustration when training your puppy.
Show Highlights
Getting a companion for your empty nester parents?
Ep 102 – what you need to do with a puppy
The moment you decided you need to train this puppy
People get puppies because they are cute, loving and can be cuddled
Ep 088 – stages of a dog life

6 weeks – 4 months  socialization period – dog develops personality, important time for your dog to learn the structure of your home and the rules

Bennie typically starts training the puppy between 8-10 weeks of age
Concentration

A puppy's brain goes onto something else between every 1-5 seconds
This is very frustrating when you are trying to get your puppy to hold a command for any point of time
The good part of this is that they have very short memory so if they have to be corrected then they will forget about it

Spastic behavior

Puppies live in the now and life is full of interesting things that happen in the now – known as "squirrel" behavior

Sharp teeth

Puppies have sharp teeth
They are teething and could be on your shoes, furniture, etc.
Their teeth have a tendency to fall victim to punctures from their teeth
Be conscious of these puppy teeth and the thickness of skin of people

Just remember that you are going to get frustrated but stick with it because you are going to see great results in the long run
Homework
What you can do during those moments of frustration when training your dog, working through those frustrations and how it will create a great bond
If you think your dog is being distracted and you are being annoyed – you are mistaken – your dog is not distracted you are – because if your puppy is going after a leaf or a shiny object they are being puppies
In the process of working with your dog, you need to let your dog be distracted and work in short increments so that any mount of attention you get – you work through that attention spa

Use a lot of motivation over correction
Become the distraction for your dog
The more frustrated you become the more your dog recognizes this type of behavior you have and wants to get away from you

I am smarter and more stubborn than my dog

As a dog owner I can work through anything
Typically dogs have the brain level of 2-3 year old
Border collies and other intellectual dogs have the brain level of a 3-4 year old
We allow our dog upset us so much because we get caught up in what we as the owners need to do and forget about how our dog is progressing through

Don't just go through the process
Remember to love your puppy!
Take Our Survey
Give us your input on training programs from FamilyDogFusion.
Click to Take Our Survey
Call to Action
Go to FamilyDogFusion.com/insurance to check out Healthy Paws Pet Insurance
Get In Touch
Check out our show page in iTunes to leave comments and subscribe or send us a message.
Dog Training Resources
Dog Training Tips and Postulates