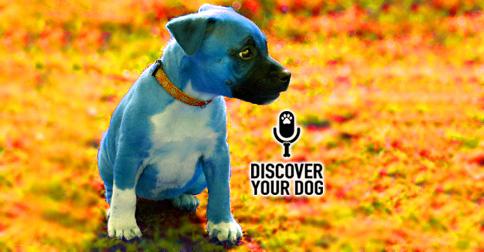 Now that you've gotten that new puppy, you might be wondering what's next.
Today, discover some puppy-dog basics to get you off to a good start with your new fuzzy buddy.
In this episode, you will learn a great way to begin socializing your new puppy.
Show Highlights
Puppies are problems!
Why do you get puppies in the first place?
Puppies/Dogs are a big business
It is very appealing to get a puppy because they are very cute
Because this is such a business, dog breeders are starting to overbreed
There are also designer breeds: dogs with certain designer things that are pleasing to an owner, example: no shed dogs
Regardless of laws or restrictions, the dog breeding business is worsening
People get puppies mainly because it's an impulse buy
Puppies – we have a tendency to want to take them to test responsibility before starting a family or getting their child a puppy so they can take on the responsibility
Results from getting a puppy you may or may not be aware of prior to:

Teeth

Puppy teeth are sharp
During the weening process puppies need to break down meat for digestive purposes
They will eventually lose these teeth due to age

Diet

You will need to feed your puppy different then you would when it becomes an adult
You should not switch their food until they are about 75% developed
Ask your vet when it would be a good time to switch

Exercise:

Puppies require lots of exercise
A young puppy could sleep 18-20 hours a day
Their sleep is very important as it can wreak havoc on your own sleeping time
Bones don't fully develop until 12-24 months of age
Intentional exercise – creating a strong bond and making intentional time to spend together
A dog should be exercised for 15 minutes per month of age twice a day – for a 3-month old dog you need to work him 4 minutes at a time 2x day
Homework
Doing structured things such as walk around the block or visiting friends with your dog
Work with your dog for 15 minutes per month of age twice a day
How can I make this dog a very good part of the family and part of my everyday activities
Work with your dog on things you enjoy doing
Take Our Survey
Give us your input on training programs from FamilyDogFusion.
Click to Take Our Survey
Call to Action
Go to FamilyDogFusion.com/insurance to check out Healthy Paws Pet Insurance
Get In Touch
Check out our show page in iTunes to leave comments and subscribe or send us a message.
Dog Training Resources
Dog Training Tips and Postulates