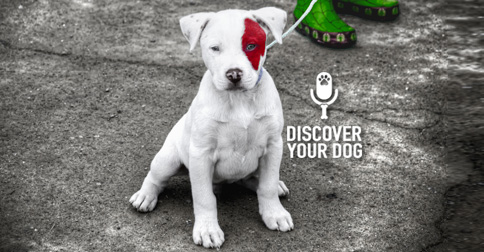 Proper identification is necessary for KEEPING your dog in your family forever.
Listen to what Bennie recommends to make it easier to get your dog home quickly and safely in the event of a prison break.
This episode continues our campaign to bring awareness of all of aspects of dog ownership and responsibilities.
Show Highlights
Dig deeper into the "Folklore" of how Discover Your Dog became a reality and the bumps in the road to get here.
Are there ways to help find dogs homes or find a way to get a lost dog back to their owner?
Discover how few dogs actually DO find their way back to their original homes once they have gotten lost.
Devin and Bennie share some of their stories with good and not so great endings.
What choices do we face when we encounter a dog that is being neglected or abused?
3 ways you can be responsible about identifying your dog

Collar I.D. tags – Different sources and what to put on your tag
Microchips – The pluses & minuses to the microchip
Dog I.D. tattoos – Used in the past, not really useful in todays society (unless you plan on getting matching tattoos)

Quick Tip: Use PetFinder.com to help find your lost dog or report information about found dogs.
Let's get drunked up and tattoo some dawgs!
Special return guest – Nacho Dog!
If you're listening on Stitcher, please give us a thumbs up now!
Get In Touch
Check out our show page in iTunes to leave comments and subscribe or send us a message.
Mentioned in This Episode
We find inspiration from the website DoSomething.org
PetFinder.com: an online resource to help people find their lost dogs or report information about found dogs.
Dog Training Resources
Dog Training Tips and Postulates