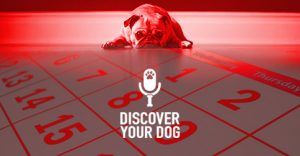 Ep 315:  This week we revisit Episode 50: Correct ANY Dog Behavior in Just Five Minutes a Day!  In this episode, you'll learn how to correct any behavior in only 5 minutes a day using a simple tracking system.
Show Highlights
Training takes a while, and the better you track how you are working with your dog, the better your dog will behave.
Postulates:

Your dog does not really know a command or rule until she has done it 1,000 times.
You have to praise your dog ten times more than you ever correct your dog to really teach the thing you want your dog to do.
Call to Action
Get In Touch
Check out our show page in iTunes to leave comments and subscribe or send us a message.
Dog Training Resources
Dog Training Tips and Postulates