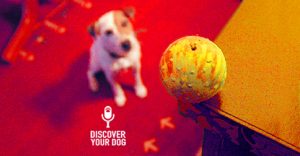 Ep 310:  This week we revisit Episode 38: Training Your Dog to Ignore Distractions Outside Your Home.  In this episode, learn how to use a series of increasing distractions to get your dog to follow your directions in every situation.
Show Highlights
Today we cover two more of Bennie's rules in our Back to Basics series.
Devin gives a heartwarming salute to Muhammad Ali.
Bennie tells a story about how he has used the distraction of a 'knock on the door' to work with his dogs in the past.
Devin asks for a definition of distraction.
Bennie talks about how most of his rules and theories are grouped in threes and follow the 10:1 ratio.
Call to Action
Get In Touch
Check out our show page in iTunes to leave comments and subscribe or send us a message.
Dog Training Resources
Dog Training Tips and Postulates