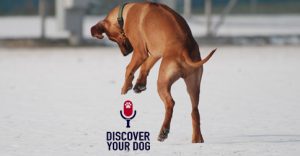 Ep 307:  This week we revisit Episode 19: Dog Food vs Human Food.  In this episode discover how you should choose to feed your dog.  Even though there is no definitive answer, the goal is to find a resource you trust when it comes to your dog's health.
Show Highlights
Discussion goes to food mentality; survival, gluttony, and the instincts of dogs versus humans.
Devin gives a shout-out to The Dog's Way Podcast by Sean McDaniel.
Bennie moves topic to the basic survival instinct in dogs and people.
There are so many resources and schools of thought when it comes to feeding your dog, that it is tough to know who to trust.
One of the most important relationships you should cultivate is one with your local veterinarian.
Can food have any effect on your dog's behavior?
Devin asks: Do owner's typically treat their dogs as they treat themselves?
Call to Action
Get In Touch
Check out our show page in iTunes to leave comments and subscribe or send us a message.
Dog Training Resources
Dog Training Tips and Postulates