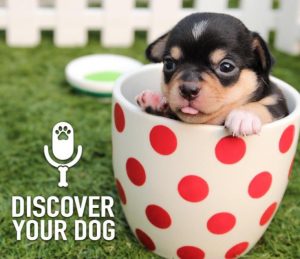 Ep 272:  This week, with the upcoming holiday and likelihood that some of you may be getting a new furry friend, we revisit Episode 151 – Bennie's Guide to Naming Your Dog.
Show Highlights
It's dog naming time!
We have all come across some weird ones in our days, Tequila, Wonton, George…
What does it take to have the perfect name for your dog?
How does your current dog's name stack up against Bennie's infamous Dog Naming Guide.
Dogs can be named anything!
However, most people want to fall back to the human name or the common dog names.
This is your chance to really be creative!!
Have fun and get your whole family in on the decision!
Let's look at some good rules to keep in mind when coming up with a name for your new dog.
Take Our Survey
Give us your input on training programs from FamilyDogFusion.
Click to Take Our Survey
Call to Action
Get In Touch
Check out our show page in iTunes to leave comments and subscribe or send us a message.
Dog Training Resources
Dog Training Tips and Postulates