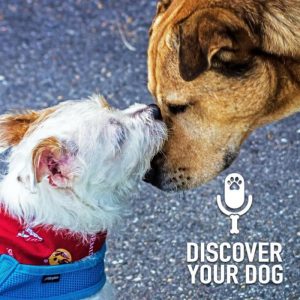 Ep 239:  What does a motherly dog look like?  Bennie explores this topic in Episode 239 of Discover Your Dog.
Show Highlights
What traits would you consider to be motherly?
Can only female dogs be motherly?
Does age of your dog player a factor in being motherly?
Grab your favorite snuggle buddy and let's listen in!
Take Our Survey
Give us your input on training programs from FamilyDogFusion.
Click to Take Our Survey
Call to Action
Get In Touch
Check out our show page in iTunes to leave comments and subscribe or send us a message.
Dog Training Resources
Dog Training Tips and Postulates