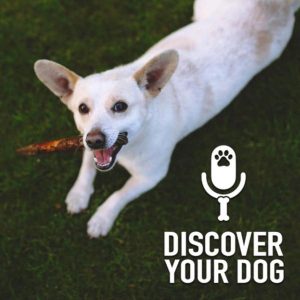 Episode 207 of Discover Your Dog is a how-to guide for getting things out of your dog's mouth.
Show Highlights
Does your four legged favorite pooch enjoy stealing some of your favorite items?
Does she like to take the baby's toys and slobber on them?
Or better yet, your underwear or a flip flop?
Today, Bennie will talk us through what to do and what not to do.
He will also explain how your dog may feel when you attempt to remove an object from their mouth.
Grab a snack and get comfortable for today's show!
Also, don't forget to share this podcast with your friends and family!
Take Our Survey
Give us your input on training programs from FamilyDogFusion.
Click to Take Our Survey
Call to Action
Get In Touch
Check out our show page in iTunes to leave comments and subscribe or send us a message.
Dog Training Resources
Dog Training Tips and Postulates