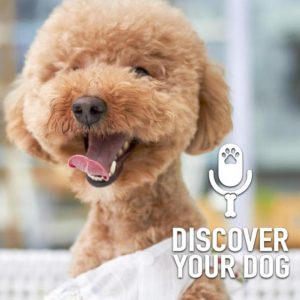 This week, Bennie gets into an article all about whether or not your dog is actually smiling at you.
Show Highlights
When you're having a bad day, do you scroll through social media to see happy videos about dogs?
One of my favorite videos to fall upon is when a dog "smiles" at their owners.
Today, Bennie wants to discuss just that – your sweet pooches smile!
He will be touching on some key points from an article written by Emma Bryce regarding Dog cognition.
Your four legged friend doesn't just smile because they know who you are and am happy to see you.
They look to you for communication!
On the flip side of that, we respond to our dogs expression – intentional or not.
Let's turn that frown upside down and jump right in!
ALSO! Help Bennie reach 10,000 downloads per month

Please SHARE our podcast with your friends, your mailman, your neighbors, EVERYBODY!
Take Our Survey
Give us your input on training programs from FamilyDogFusion.
Click to Take Our Survey
Call to Action
Get In Touch
Check out our show page in iTunes to leave comments and subscribe or send us a message.
Dog Training Resources
Dog Training Tips and Postulates