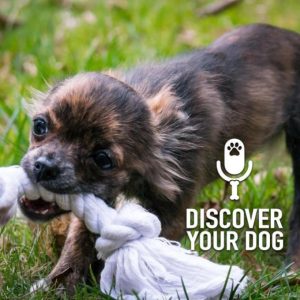 In Episode 193 of Discover Your Dog, Bennie shares an article about play biting from Cesar Milan's website.
Show Highlights
Is your dog biting your hand when you rough house?
Is she nipping at your ankles and causing frustrations?
Is play-biting still a "thing" with your pooch?
Today, Bennie wants to discuss exactly that!
He will be dissecting a play-biting article.
From Cesar Milan, the self-proclaimed dog whisper.
He does have many great training techniques that he teaches with very practical applications.
However, Bennie doesn't agree with everything Cesar teaches.
Get ready and let's take a nip out of this episode!
Take Our Survey
Give us your input on training programs from FamilyDogFusion.
Click to Take Our Survey
Call to Action
Get In Touch
Check out our show page in iTunes to leave comments and subscribe or send us a message.
Dog Training Resources
Dog Training Tips and Postulates