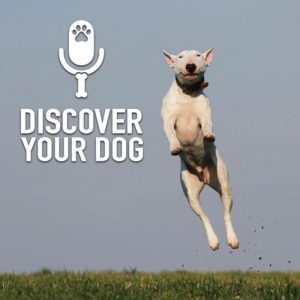 This week, Bennie gives us some very useful opinions on how to get your dog to stop jumping up in Episode 192 of Discover Your Dog.
Show Highlights
Having a difficult time keeping your dog on all fours?
Does she jump on your guests as they enter the house?
Is there a single reason for why your dog jumps?
Bennie is going in depth on this subject with a great article.
It is from the Animal Welfare League of Arlington (AWA).
"Training Dogs Not to Jump"
Bennie will also share the two components to eliminating jumping.
Let's SPRING into action and listen in.
Take Our Survey
Give us your input on training programs from FamilyDogFusion.
Click to Take Our Survey
Call to Action
Get In Touch
Check out our show page in iTunes to leave comments and subscribe or send us a message.
Dog Training Resources
Dog Training Tips and Postulates