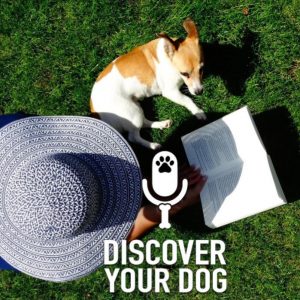 This week, Bennie shares an article from cheatsheet.com that discusses the depths of your dog's intelligence in Episode 189 of Discover Your Dog.
Show Highlights
Bennie came across a very interesting article written by Amanda Harding.
The article is regarding two direct questions:

"Is Your Dog Smart?"
"How Can You Tell if Your Dog Is Intelligent?"

This  makes me wonder if there is an IQ test for my dog?
Bennie will discuss a few major topics from this article.
Most importantly,  he will tell you the most important way you can determine your dog's intelligence.
Let's put on our cap and gown and listen in!
Take Our Survey
Give us your input on training programs from FamilyDogFusion.
Click to Take Our Survey
Call to Action
Get In Touch
Check out our show page in iTunes to leave comments and subscribe or send us a message.
Dog Training Resources
Dog Training Tips and Postulates