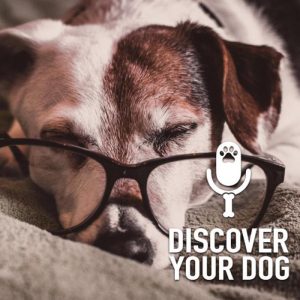 In Episode 185 of Discover Your Dog, Bennie sits down with his friend Dave for a live Q&A session all about older dogs.
Show Highlights
Dogs are meant to be longtime companions.
We get them as puppies and they are full of energy.
We go through potty training, chewing, barking, etc.
We work on learning boundaries.
Then life sort of settles in and you and your four legged best friend are two peas in a pod.
What happens when your dog has turned the age to be a senior dog?
Are there lifestyle changes that need to be made?
Are you able to support your dog ways they may need?
What are the expectations of caring for a senior dog?
Let's listen to Bennie with his special guest about older dogs.
A BIG shout out and THANK YOU to Dr. Shaun Reynolds from Williamson County Animal Hospital for his contribution to show!
Take Our Survey
Give us your input on training programs from FamilyDogFusion.
Click to Take Our Survey
Call to Action
Get In Touch
Check out our show page in iTunes to leave comments and subscribe or send us a message.
Dog Training Resources
Dog Training Tips and Postulates