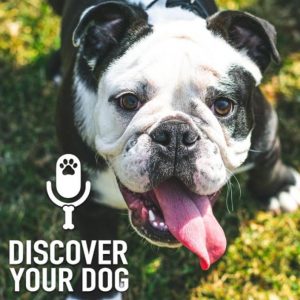 In Episode 183 of Discover Your Dog Bennie talks about what his goals are as a trainer when working with dogs and owners.
Show Highlights
Bennie wants to help you "see".
See what exactly?
Choices!
Your dog's choices are either good, bad or indifferent.
"When your dog makes a choice or has a big reaction to something, how you respond in that moment is teaching your dog to behave".
Dogs learn by the results of their actions.
You need to recognize the difference between positive and negative reactions.
Both can be an effective tool in training.
Let's perk up those ears and let's listen in!
Take Our Survey
Give us your input on training programs from FamilyDogFusion.
Click to Take Our Survey
Call to Action
Get In Touch
Check out our show page in iTunes to leave comments and subscribe or send us a message.
Dog Training Resources
Dog Training Tips and Postulates