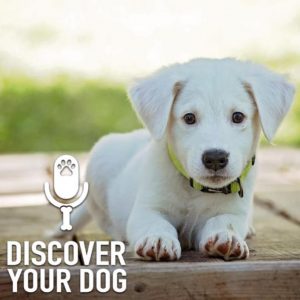 This week, Bennie talks about what it takes to raise a new puppy in Episode 182 of Discover Your Dog.
Show Highlights
Having a new puppy can be exciting and terrifying all in the same breath.
Especially if you have an older dog and here comes a ball of fire on four legs.
Bennie has done just that! He has brought a new puppy into his home with his older dog Oz.
Bennie breaks down the ages of a new puppy and how training is very important.
However, puppies are still puppies and it is important that you allow them to be just that – a puppy.
It is just as important for you to learn how they will react in situations as it is for them.
This will also help with your training and positive reinforcements.
Bennie with his first puppy and Bennie now with his puppy are two very different trainers.
Knowledge and experience is power.
Let's zip right into Bennie's story about his perspective and hear some helpful hints to help with your puppy.
Take Our Survey
Give us your input on training programs from FamilyDogFusion.
Click to Take Our Survey
Call to Action
Get In Touch
Check out our show page in iTunes to leave comments and subscribe or send us a message.
Dog Training Resources
Dog Training Tips and Postulates