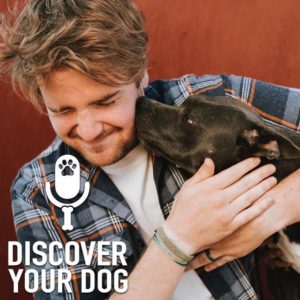 In Episode 181 of Discover Your Dog, Bennie digs in to the connection part of the postulate he presented last week.
Show Highlights
Last week we talked about the energy part of Bennie's postulate.

This week, he will focus on the connection portion of the postulate.

How do you create a great connection with your dog?

Let' refresh our memories about the postulate were going to be talking about:

The energy or emotions you emit when working, playing, or just hanging out with your dog will radiate to your dog. Your dog will mimic this energy depending on the situation and the level of connection you have with your dog. Think of your leash as a conductor of whatever energy you are feeling at that time.

Let's always remember energy is energy; it can be high or it can be low.

But you still have the ability to change your attitude.

You must recognize the correlation between your energy and your attitude or you will miss out on creating a great connection with your dog.  

You must also practice, practice, practice!

Not because your dog learns it better

Because it is a lesson on learning what YOU are doing that makes your dog willing to obey.

The definition of obedience is the willingness to obey.
Take Our Survey
Give us your input on training programs from FamilyDogFusion.
Click to Take Our Survey
Call to Action
Get In Touch
Check out our show page in iTunes to leave comments and subscribe or send us a message.
Dog Training Resources
Dog Training Tips and Postulates