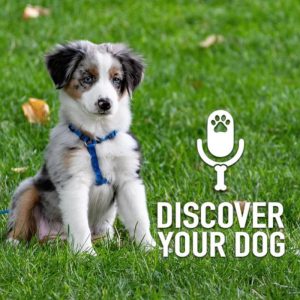 Bennie and Leslie discuss how the energy you carry can affect the results of a leash training session in Episode 180 of Discover Your Dog.
Show Highlights
Want to save money on training??

Want to have an enjoyable experience training your dog?

Your energy while interacting with your dog is so important!

Your dog's reactions are because of the energy YOU are conducting.

It's important that YOU keep doing the work.

Keep in mind 1-2 minute motivation sessions prior to training.

Energy is key!

Recognizing your frustrations will help you become more successful.

Let's swing right into this episode and learn about Bennie's postulate regarding energy.
Take Our Survey
Give us your input on training programs from FamilyDogFusion.
Click to Take Our Survey
Call to Action
Get In Touch
Check out our show page in iTunes to leave comments and subscribe or send us a message.
Dog Training Resources
Dog Training Tips and Postulates