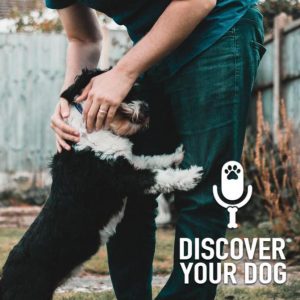 Episode 174 of Discover Your Dog is Part 3 of "The Untrained Dog".  Bennie recaps the first two installments and gives us our homework for dealing with somebody else's untrained dog.  
Show Highlights
Welcome to Part 3 of The Untrained Dog Series
Bennie has been teaching us how to handle this uncomfortable moment
This episode, Bennie will bring the importance of your energy on a first greeting
In addition to how to specifically react when approached in an uncomfortable situation
Let's say you are at the park and here comes a fluffy four legged friend who wants to say Hi, but is unruly!
What do you do in that EXACT moment?!
Let's perk up those ears and listen in!
Take Our Survey
Give us your input on training programs from FamilyDogFusion.
Click to Take Our Survey
Call to Action
Get In Touch
Check out our show page in iTunes to leave comments and subscribe or send us a message.
Dog Training Resources
Dog Training Tips and Postulates