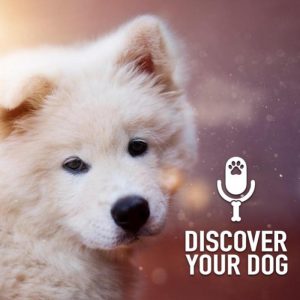 Episode 172 of Discover Your Dog is the first of a three part series called "The Untrained Dog".  In Part 1, Bennie and Leslie discuss how to approach your friend's untrained dog.
Show Highlights
Love seeing your friends but not their unruly dog?

Does their dog jump all over you and try to lick your face?

Having a hard time understanding WHY it is so difficult for your friend to get their dog under control?

Do you attempt to "parent" their dog?

Perhaps, their dog isn't the issue…

Maybe, your viewpoint of the situation is skewed.

Let's jump right into learning more about this unruly dog situation.
Take Our Survey
Give us your input on training programs from FamilyDogFusion.
Click to Take Our Survey
Call to Action
Get In Touch
Check out our show page in iTunes to leave comments and subscribe or send us a message.
Dog Training Resources
Dog Training Tips and Postulates