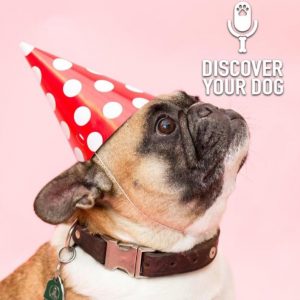 For the third anniversary episode of Discover Your Dog, Bennie tells us his top 3 communication commandments.
Show Highlights
As of today the show is out of it's terrible 2's!!!

Today is the 3 Year Anniversary of the Discover Your Dog podcast!

Bennie, Devin and Leslie have covered a lot of ground on how to have the best relationship possible with your furry baby.

Bennie is challenged to come up with the TOP 3 tips to communicating with your dog.

And he delivered.

So stay tuned to for the best of the best on today's episode of Discover Your Dog

Happy Anniversary!!!!
Take Our Survey
Give us your input on training programs from FamilyDogFusion.
Click to Take Our Survey
Call to Action
Get In Touch
Check out our show page in iTunes to leave comments and subscribe or send us a message.
Dog Training Resources
Dog Training Tips and Postulates