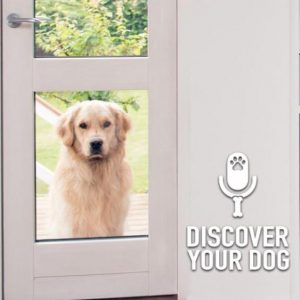 In episode 158 of Discover Your Dog Bennie and Leslie discuss the ins and outs of doggie doors.
Show Highlights
In this day and age we are all about convenience.

We want things quickly, and brought right to our doorstep!

Does your dog need the same convenience?

Should they have 24/7 access to your yard, to come and go as they please?

Doggie doors are great, right?

If you use a doggie door, are you trying to avoid a routine with your dog?

Let's learn about the pros and cons of the doggie door dilemma!
Take Our Survey
Give us your input on training programs from FamilyDogFusion.
Click to Take Our Survey
Call to Action
Get In Touch
Check out our show page in iTunes to leave comments and subscribe or send us a message.
Dog Training Resources
Dog Training Tips and Postulates