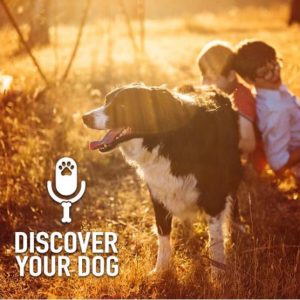 Episode 156 is the third installment of a three-part point of view series titled Kids-n-Dogs.
Show Highlights
Dog and kids.
We think that they go together like fish and chips.
We know that is not always the case.
So far in our POV series we have learned:

To think about what has happened previously in your dog's life and their point of view on the situation.
How you view the aggressive situation between your dog and kids.
How to proper handle IN THE MOMENT your dog and a child in the situation.

Now, let's learn about the HOW TO guide for working on this type of behavior.
The goal is to have long-term success for peaceful coexistence between your dog and children.
If you feel the need to consult a professional dog trainer or behavioralist, you can search for one in your area at the International Association of Canine Professionals' website.  Just click the link below!
Find a Local Dog Trainer or Canine Professional
Take Our Survey
Give us your input on training programs from FamilyDogFusion.
Click to Take Our Survey
Call to Action
Get In Touch
Check out our show page in iTunes to leave comments and subscribe or send us a message.
Dog Training Resources
Dog Training Tips and Postulates