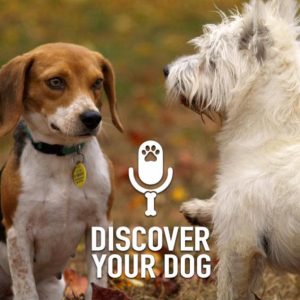 What happens when you see that cute face that needs a new forever home, but you already have a brood of your own?  This week, Bennie and Leslie discuss how you can tell if this new dog will fit in with your pack and what to expect from your established dogs.
Show Highlights
Found another furry ball of joy you want to bring home and love forever?
What to expect when bringing a new dog into your home with an established family dog.
What special tips are there to find out if they are going to get along in the long run?
It is important to notice signs from your dog when greeting this new potential forever pup.
What happens if the initial meeting is not "friendly behavior"?
What if your new dog is playing a little too hard for the older dog?
How do you handle these issues?
Too many questions and not enough answers?
Let's dive in to see how to set everyone up for success!
Take Our Survey
Give us your input on training programs from FamilyDogFusion.
Click to Take Our Survey
Call to Action
Get In Touch
Check out our show page in iTunes to leave comments and subscribe or send us a message.
Dog Training Resources
Dog Training Tips and Postulates