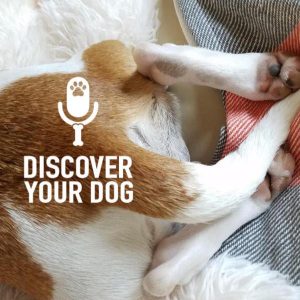 Regardless of the breed, dogs express a lot with their tails.  In this episode, Bennie and Leslie discuss what all of those different wags actually mean.
Show Highlights
Today we are talking about your dog's tail.

They express a lot with this extension and we are going to decipher what all the different wags mean!       

Reference episode 124 to learn about your dog's general body language.

The emotions a dog has are the basic things such as fear, happiness, anger, love, etc.

They are basic and never complicated.        

Communication goes both ways between owners and their dog.   

Nerves, bones, tendons, and muscles are what makes up your dog's tail.

It is actually an extension of your dog's spine.

If your dog's tail is wagging that doesn't always mean it's a friendly and happy wag.

Let's explore the 5 types of tail indicators that can tell you a lot about how your dog is doing in the moment.

Remember~ your goal is to always get that "Big Butt Wag!"
Take Our Survey
Give us your input on training programs from FamilyDogFusion.
Click to Take Our Survey
Call to Action
Get In Touch
Check out our show page in iTunes to leave comments and subscribe or send us a message.
Dog Training Resources
Dog Training Tips and Postulates