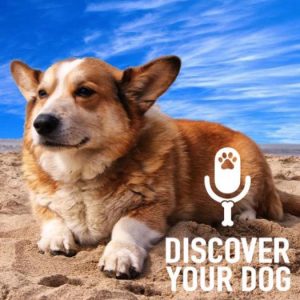 In Part 2 of this series, Bennie tells us the last 4 secrets to building your dog's self-confidence.
Show Highlights
Desensitization:
Triggers are sources of either fear or aggression, or hyper activity

By Desensitizing your dog to her triggers you help with their self-confidence.

Look for triggers and how to come up with the affirmative behavior you want your dog to do.

For example:

Start in low distractions and low activity areas,

far away from that trigger

Then move closer to it as your dog shows more confidence.

Move closer as your dog gets comfortable
Association – (Attention for Good Behavior)
You want your dog to associate their good behavior with positive, pleasing attention from you.

You must NOT touching your dog when there is bad behavior

By doing so you are telling them "its ok to be bark, its ok to be fearful."

When your dog shows signs of confidence and comfort…

Then and only then do you give your dog positive, pleasing, loving attention.

Timing is key.

You have 5 seconds to let your dog know she is acting good.
Stay the Course
This is a journey, not a destination.

You will be working on this for a while.

There will be setbacks.

Stay the course           

Bennie's Postulate:

It is in your dog's nature to test the boundaries. The more structure you create and the more consistent you are, the less your dog will test the boundaries you have established. I think that sometimes we think a dog should "just know" how to behave. The truth is, both you and your dog are learning what you want and expect from each other.  We know that the dog can't keep YOU on track with the training, so It is up to you to work through those tests and stay on purpose with your expectations.
Homework (Games)
'Games People Play'

You can do any of these any time to test your dog's confidence levels.         

The Name Game: (For the dog with severe intimidation)

Something as simple as saying your dog's name can be intimidating.

Just say your dog's name then toss a treat near her NOT at her.

The action could frighten a dog that is not yet used to your body language.

As you get more advanced,

Say your dog's name and toss it 10 to 15 feet away

Or, say your dog's name from another room and give the treat when she finds you.  
Holding Position: (For dogs that know a few commands)

Just holding a position can build a dog's self-confidence.

They are doing something for you while you are doing something else.

They are also waiting to be released.

Do not do sits longer than a minute or two and you can do downs for a very long period.

As you get advanced

leave your dog's site for short periods of time.

Give big praises without releasing your dog.

Only allow her to break the command on the release, NOT the praise.      

The Puzzler: (For puppies or non-trained dogs)

Find toys that are puzzles for your dog and watch as she figures them out.

Do not get toys that are too complicated for this can be more of a setback than a help.

Start with easy puzzles and when your dog figures them out be there to praise.
Take Our Survey
Give us your input on training programs from FamilyDogFusion.
Click to Take Our Survey
Call to Action
Get In Touch
Check out our show page in iTunes to leave comments and subscribe or send us a message.
Dog Training Resources
Dog Training Tips and Postulates