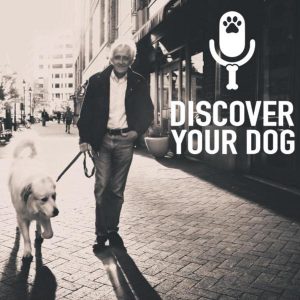 In the finale of The Leash Pulling Dog, Bennie and Leslie go over exactly what to do to get your dog to walk loose on the leash every time.
Show Highlights
Get your dog to "walk loose on the leash" every time.

At first you should do this in your home.

Use a word or phrase to let your dog know you are moving.

Once you say that phrase you have to move.

Example: Come-On, let's go, let's walk, or let's work.

Be very consistent when you say that word or phrase.

With your dog on-leash and walking around inside your home:

As long as she is loose on the leash, you praise!

Which side doesn't matter or if she is in front or behind.

PRAISE her!  

If she starts to resist and does not want to go the way you are going:

Repeat the phrase.

Motivate her while you KEEP MOVING.

When the dog slows down you slow down.

When the dog stops you stop.

You have to let your dog know you are the one in control.

Whenever you say that phrase – you move.

As your dog gets better in your house it is time to move it to the yard.

Stay within your normal walking area.

Plan on going in after a few minutes of successful loose-leash walking.

Start with just two or three minutes of success.

Increase by just a minute or two until you feel confident you can go for a longer walk.

In the beginning – go to an area without a lot of distractions.

How Bennie walks with his dog:

I let my dog sniff the first few times.

Then it is a "No, Come-On" and we are on.

If he needs to go to the bathroom, I stop and let him.
Take Our Survey
Give us your input on training programs from FamilyDogFusion.
Click to Take Our Survey
Call to Action
Get In Touch
Check out our show page in iTunes to leave comments and subscribe or send us a message.
Dog Training Resources
Dog Training Tips and Postulates