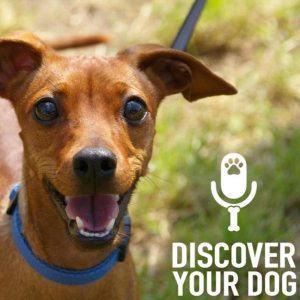 Do you walk your dog or does your dog walk you? This week we start a three part series on leash pulling.
Show Highlights
Does your dog walk you instead of you walking her?
What are some things you need to look for?
What triggers your dog to do tug on the leash?
What do you want your dog to do!
How do you want your dog to behave when on a walk and what phrase will you use to speak it in the affirmative?
When a dog is pulling on the leash and you continue to move forward:

You may yank on the leash
You may tell him to stop,
Remember –  in order to move forward there must be tension.

There is constant tension when you are walking your dog.
This constant tension is what your dog believes why she thinks she needs to move.
Even when you try to change directions with your dog he will resist?
Start practicing your new phrase ___________
Keep looking for the behavior you want from your dog when you are on a walk.
Take Our Survey
Give us your input on training programs from FamilyDogFusion.
Click to Take Our Survey
Call to Action
Get In Touch
Check out our show page in iTunes to leave comments and subscribe or send us a message.
Dog Training Resources
Dog Training Tips and Postulates