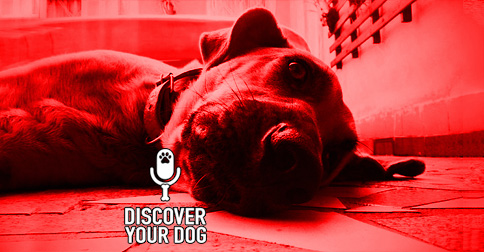 Having issues with your dog play biting?
Are you telling yourself, "Don't worry, she will grow out of it" and she hasn't yet?
Learning about the behavior is the first step to understanding how to combat this bad behavior.
This is the first of our 3 part POV series and we are looking at your past.
Show Highlights
Don't get caught up in the extremes or the examples.
Apply these tools to your play biting puppy or dog.
For the most part, any behavior that gets a dog attention will keep happening.
With the play biting, a lot of attention usually ensues.
Yelling (barking back), running away (the chase is on), or grabbing the dog.
Bennie does not suggest to grab the dog's snout when she does the play biting.
Remember – this is STILL touching which is the biggest type of attention you can give your dog.
By grabbing your dog's snout you are also creating a game.
Bennie suggests to redirect the dog's chewing.
You must remember your timing and actions have to be really intentional to succeed
Be mindful or you may end up reinforcing the behavior without even realizing it.
Re-visit the show on Barking
It talks about giving a correction then praising right afterwards.
When redirecting the behavior in the moment:
You are communicating that it is okay to chew on that thing (aka your hand), just stop when told.
Keep this in mind:

If you give your dog a reward to change its gnawing on your hand, what message did you just send?

You need to come up with a phrase or word that lets you know that your dog is behaving in a way you expect her to.
What do you want?
What choice would you like your dog to make when your hand is within range of her mouth?
Take Our Survey
Give us your input on training programs from FamilyDogFusion.
Click to Take Our Survey
Call to Action
Get In Touch
Check out our show page in iTunes to leave comments and subscribe or send us a message.
Dog Training Resources
Dog Training Tips and Postulates