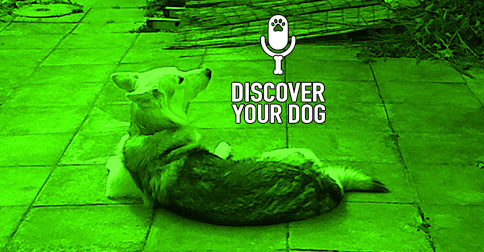 Stop your dog's jumping forever? Sound like a dream come true?
Use intentional temptations with the goal of your dog staying on all fours.
Show Highlights
The big thing to remember is the 10 to 1 Rule:

For every one (1) time you correct your dog for jumping-up you have to praise her for staying on all fours 10 times.

The true intent is for you to start looking for what you want, expecting your dog to behave by choosing to do what you want, and practicing to make your reactions appropriate in every given situation.
By inviting friends over or visit with another person you can set up the behavior of jumping-up.
Understand and recognize what triggers your dog to jump up
Start with low distractions then work on higher level distractions.
Low distractions – YOU working with her and or a family member first
Tempt your dog to jump up on you.
Keep the leash on your dog.
Make the correction.
Praise your dog for staying on all fours.
It is not mean to tempt your dog
You are looking for failure so you can correct to be successful
YOU need to have a praise mentality and NOT a corrective mentality
Your dog will get this exercise quickly
Continue to increase the temptations and distractions as your dog gets better.
When your dog MAKES the choice to stay on all fours 10 times in a row – increase the temptation.
Higher level temptations:

Going to the dog park
Being around small children
Going running
Knocking on the door then ringing the doorbell and you act excited when answering the door
Take Our Survey
Give us your input on training programs from FamilyDogFusion.
Click to Take Our Survey
Call to Action
Get In Touch
Check out our show page in iTunes to leave comments and subscribe or send us a message.
Dog Training Resources
Dog Training Tips and Postulates