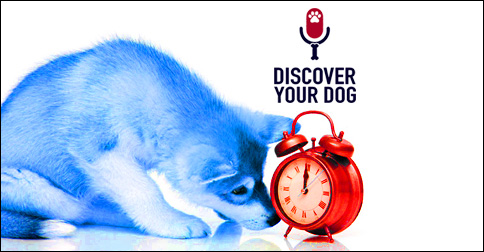 Are you spending enough time with your dog? Too much?
Today, discover how to refocus on *quality* time instead of quantity with your dog.
In this episode, you will learn some suggestions for finding the right balance of time spent with your dog.
Show Highlights
FamilyDogFusion is about improving your relationship and communication with your dog
If my dog is laying at my feet but i am working on something – is it quality time?
There is a difference between quality and quantity time spent with your dog
Some people have suggested 5-6 hours is what you should be spending with your dog:

This is good quantity time but not always quality time with your dog

Involve your dogs in your daily activities!

Dogs need social connections for their comfort and their safety – dogs are pack animals
Too much time with your dog can be detrimental as they can become overly possessive or overly protective

Too little time can also be a root cause for behavioral issues:

They can become aggressive or aggressively protective because they don't have the confidence or boundaries to know better
Dogs need to learn how to behave around people and have full understanding of their boundaries laid out by you.

On average dogs sleep 16 – 18 hours a day
Senior and puppy dogs can sleep 18-20 hours a day
Ep 103 – Dogs and the Illusion of Time – informs you whether or not your dog can tell time
Get your dog used to working with you in your home

Bennie suggests using the leash in the home
Get your dog used to being tethered
Take the leash and put it on the doorknob inside the closet when they are being too hyper or out of control
Having your dog learn to be comfortable when tethered is a positive thing—especially when out in public
Use your crate as well, as this should be their safe space
Homework
How to spend quality and not quantity time with you dog
Exercise:

Go on walks or runs, or throw items for them to fetch – anything to release their energy – good quantity of time
The higher the energy of the dog, the more you to do this – dogs such as border collies
If it is a low energy dog, even just a small walk up and down the road (good quantity of time)

Training:

Basic training for structure and rules in the home,
Conditioning your dog to these rules – spend 5-10 minutes daily (5-6 times a week) with your dog
You can do intermediate training which challenges your dog more
Border collies are so smart they need to be challenged
You can also do excellent level of training
Agility training or higher levels of training
You have to be committed to this training and really set this time aside for you and your dog because you are setting a higher expectation with your dog, (quality time spent together)
However, you can also just start out with basic training with a dog as young as a puppy

Routine:

If you want to spend some good quality time with your dog, change your routine.
If you want your dog to be more involved in your life and involved in your activities you have to change your routine!
Do things like take a ride with your dog
Get around other dogs and other animals
Go to different pet friendly stores
These situations teach your dog how to behave, (good quality and quantity of time)
Taking your dog to the dog park is a good source for quantity of time and socialization
Take Our Survey
Give us your input on training programs from FamilyDogFusion.
Click to Take Our Survey
Call to Action
Go to FamilyDogFusion.com/insurance to check out Healthy Paws Pet Insurance
Get In Touch
Check out our show page in iTunes to leave comments and subscribe or send us a message.
Dog Training Resources
Dog Training Tips and Postulates