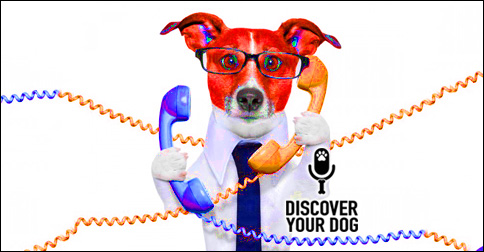 Bennie answers listener's questions on this very special 100th episode!
In this episode, you will hear a variety of problems from a variety of dogs. There's a lot in this episode, so listen in!
Show Highlights
Elizabeth from Brooklyn, NY and her dog Nia

She learned about us from Bennie's and Nicole's interview with Tricia Carr on her radio show.
Question is "Can you teach an old dog new tricks?" and is in regards to her 9 year old dog pottying in her house.
Cassie from Minnesota and her dog Toby

Question is about an 8 week old lab that is startled at loud noises.
Amy from Michigan and her dog Dexter

Question is about her dog that under normal circumstances does not need attention. There are times, however, that he uses his paw by swiping and poking her to get attention and she does not know what he wants.
Homework
Be awesome! Love on your dog!
Take Our Survey
Give us your input on training programs from FamilyDogFusion.
Click to Take Our Survey
Call to Action
Go to FamilyDogFusion.com/insurance to check out Healthy Paws Pet Insurance
Get In Touch
Check out our show page in iTunes to leave comments and subscribe or send us a message.
Dog Training Resources
Dog Training Tips and Postulates