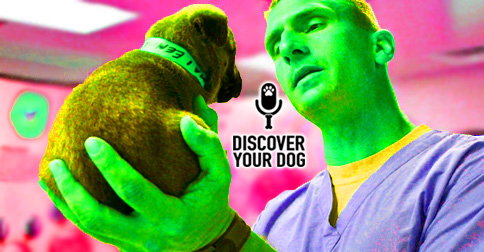 Dealing with your dog's aggression is problematic, and especially so if it's unexpected.
Today, you will discover how to work with your dog to minimize or eliminate the chances of her getting nasty with your vet.
In this episode, you will learn how to de-escalate a vet visit gone bad.
Show Highlights
Every responsible dog owner and lover takes their dog to the vet
Typically dog owners only take their dogs once or twice a year – because that is when there is an issue
When you take your dog, they usually get aggressive or have high anxiety due to the rarity of the trips to the vet
Dog owners must trust their vet
Bennie receives 90% of his clients from vets
Ep 015 – preparing your dog for the vet – desensitizing your dog for the vet

If your dog is nervous or a fear biter, the exercises in this episode will help when visiting the vet
Bennie recommends to go back and listen to the homework to prepare your dog for vet

You may choose a vet based upon:

Proximity to your house
Recommendation from a friend/family member

Choose as a vet someone you can be compatible with
Bennie suggests you even sit down with the staff and doctors and make sure you feel comfortable with them and that your dog gets along with them
When visiting the vet, you as the dog owner can be causing stress without even knowing it and your dog will pick up on that
If you already feel comfortable with the vet, then it can help with your stress level which will help your dog
Keep in mind that smell to your dog is very important and that a vet office smells "funny" and sterile
How to respond in the moment to make the situation a more positive environment

If your dog is backed into a corner and growling, end the appointment because it could not get any better at this point
Bennie would have asked for the vet to meet the dog outside of the room
Doctors have a very dominating presence, which dogs are generally not used meeting on a daily basis
Having your dog feel as comfortable and familiar with the people and vet office prior to going there is beneficial
Homework
How you can help the vet during the vet visit:
These items need to be done especially if they start to show signs of aggression during the stressful situation of visiting the vet.
Please review the Homework in Ep 015
The following is an extension of Ep 015 and is a little more invasive with your dog
Keep your dog on a short leash

Practice with them prior to the visit while walking down the street

If your dog is a fear biter

Have a muzzle fitted for your dog and practice putting it on her once or twice a day
You can also use a gentle leader so they get used to something around their muzzle

Reminder from Devin – if your dog is a fear biter – they will get a note in their file!
Holding your dog so no one else has to

Hug or grasp your dog so they get used to you holding them

Take your dog to the vet's office just for the purpose of meeting the doctors, staff, technicians, around the building and to sit in the waiting room.
The planned one or two meetings will make a huge difference in the one or two unplanned times you have to visit the vet
Take Our Survey
Give us your input on training programs from FamilyDogFusion.
Click to Take Our Survey
Call to Action
Go to FamilyDogFusion.com/insurance to check out Healthy Paws Pet Insurance
Get In Touch
Check out our show page in iTunes to leave comments and subscribe or send us a message.
Dog Training Resources
Dog Training Tips and Postulates