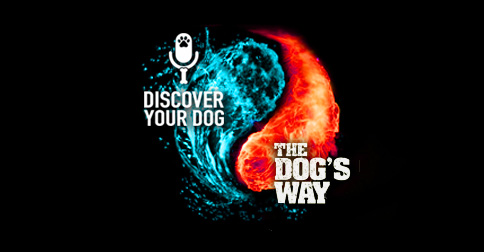 Two dog trainers talking shop!
We invite Sean McDaniel from The Dog's Way podcast to join us for a conversation about common mistakes made by dog lovers of all types.
In this episode, we reveal how two different trainers can achieve similar results.
Show Highlights
Special Guest Sean McDaniel from The Dog's Way Podcast
Bennie's favorite passage of Sean's: "We don't do traditional group classes that you may have seen at local community center – we use relationship based method – we must train you to train your dog. How to communicate clearly and to think one step ahead of them."
Bennie and Sean have similar Philosophies!
Bennies mistakes / viewpoints when doing consultations
Dog greets him at the door by jumping, darting out the door, etc.

Owners physically touch their dog to stop this behavior
Attention given in that moment – always be mindful of how owners are giving it to their dogs when trying to train
Sean's initial assessment looks at the relationships and core skills, and then rituals during consultations

Relationship method – dogs are relational and social creatures
A dog is different with each person, just like humans are
Dogs can be family but not equals (There is a hierarchy)

There is no "equal" with dogs—they are either above you or below you.
If they can envision to be above you then they will continue to test those boundaries.
Biases

Train the way you feel comfortable
Train the way that entices your dog
No need to get caught up in what's right or wrong – do what works
Always keep in mind what you are communicating in the moment
Having a relationship with your dog is work

You must work to cultivate a relationship with friends – same with your dog
In the beginning of your relationship with your dog everything you do communicates to your dog
The Freedom to Responsibility Ratio: The more responsible your dog becomes, the more freedom they have (less structure, less they are on the leash, etc.)
Rituals and routines will always help communicating to your dog
Dogs learn from you like children do
Maslow's competency quadrant:

Consciously and unconsciously
The goal is to be consciously competent with all things that you do with your dog
To achieve this goal takes time and will be frustrating with worth it!
Homework
See if you are inadvertently supporting bad behavior. Practice on what we can do to be very aware on how we are responding and reacting to our dogs.
Call to Action
Go to FamilyDogFusion.com/insurance to check out Healthy Paws Pet Insurance.
Also, email us your suggestions for our Kickstarter campaign to publish and launch Bennie's book: Family Dog Fusion.
Get In Touch
Check out our show page in iTunes to leave comments and subscribe or send us a message.
Dog Training Resources
Dog Training Tips and Postulates