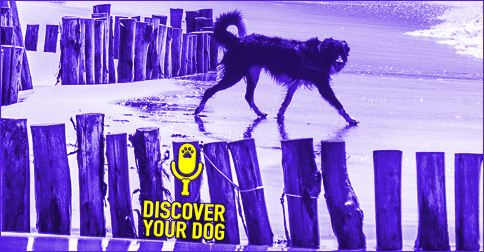 Dogs test your boundaries as a way of life. It is in their nature to do so…constantly!
Learning to endure the silly things your dog may do during training is key to lowering your frustrations.
In this episode, Bennie discusses the frustrations that can happen when you are training your dog.
Show Highlights
Just coming up with a show title was long and frustrating when creating this episode.
Bennie talks about another postulate that addresses your dog's nature.
This episode is to help you, the dog lover, to recognize that there will be frustrations, and it is your job to work through those frustrations.
In this episode, Bennie uses two new clients as examples of how dogs test the boundaries.
One dog was very active and Bennie talks about how he reacts only to the dog's good behaviors and how the dog learned very quickly to behave around him.
In the other example the dog has taken over the training routines by over reacting to the owner's actions and how staying on task through all the silliness got the dog to respond in positive ways.
It comes down to being okay with the little things and being able to work through it.
If you, the owner, cannot get through the basic training you will never be able to deal with the big behaviors.
Trust the system!
Homework
An exercise to improve your tolerance when training your dog.
Call to Action
Go to FamilyDogFusion.com/insurance to check out Healthy Paws Pet Insurance
Get In Touch
Check out our show page in iTunes to leave comments and subscribe or send us a message.
Dog Training Resources
Dog Training Tips and Postulates
photo credit: domino dancing via photopin (license)