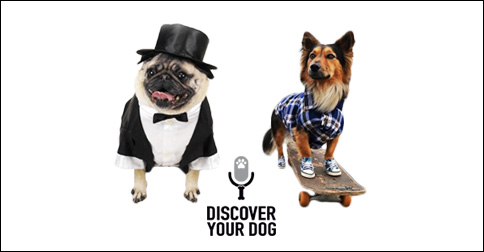 Dogs learn from us primarily through our body language and tone of voice.
Learn how to adjust your tonality and physical cues to give both formal and casual commands to your dog at the right time.
In this episode, we discuss the difference between talking to your dog casually and making formal commands when working on your dog's behavior.
Show Highlights
Devin asks if the difference between casual vs formal commands will be obvious or subtle.
Bennie talks about the changes that go on with our voice when we are setting expectations in our dog's behavior.  Again, it comes to being aware when you are speaking to your dog with or without expectation.
Devin brings up the definition of a correction—anything you do to make your dog stop doing what she is doing and pay attention.
This question triggers a conversation about the difference between a casual correction and a formal correction.
Devin's dog has a humping problem. This problem leads to opportunity for looking for how you expect your dog to behave.
Devin is not sure how to apply the 10 to 1 rule to his personal situation.
The comparison is made with counting to 3 with children and repeating commands.
Bennie talks about very emotional and important revelation as to why he trains the way he does now.
When is it formal and when is it casual?
Homework
Practicing the difference between casual and formal conversation with your dog.
Call to Action
Go to FamilyDogFusion.com/register to get access to the free membership we mentioned in this episode.
Get In Touch
Check out our show page in iTunes to leave comments and subscribe or send us a message.
Dog Training Resources
Dog Training Tips and Postulates