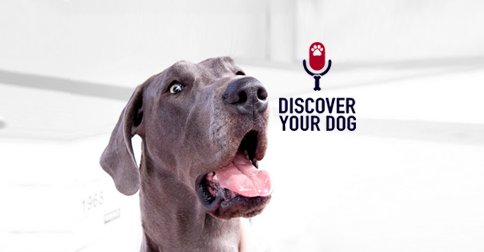 Integrating a new dog into a home with an established dog is a challenge influenced by many variables, and it is worth doing thoughtfully.
Listen in to learn how.
Ep. 012 was based entirely around an emailed question submitted by one of our listeners.
How would you bring a new rescue dog into a home with a dog that has already been a part of the family?
Show Highlights
Temperament is important when introducing a new dog into your family.
Learn two things you should be wary of when discussing the new dog's behaviors with an adopter.
Establishing the current rules of your family is important when bringing a new dog home.
First greetings should be on neutral territory.
Is the size of your dogs a factor?
Discover how awareness is a factor in the hierarchy.
Hierarchy roles can change when bringing a new dog in the mix.
Revisit the idea of the Disposable Dog from Ep 001.
Learn the caveats there are to owning multiple dogs. How many is too many?
How do we know when to "intercede" with our dog's behaviors?
Audience Survey
Quick Tip Double Whammy!
Leave the leash on the dog for at least 30 days to drag around. ONLY do this when you can watch the dog directly. Also, use the crate as a good, positive "chillout zone" and NOT as a punishment.
Get In Touch
Check out our show page in iTunes to leave comments and subscribe or send us a message.
Dog Training Resources
Dog Training Tips and Postulates
Dog Training Rules (discusses the Three Correction Rule mentioned in this episode)