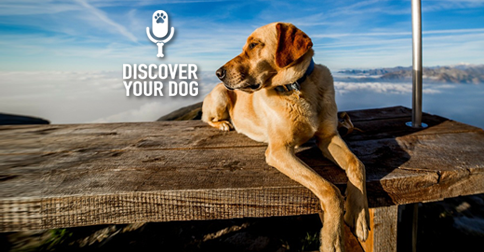 What is the real reason for training your dog? Discover how you think about and look at your dog as a part of your family. This is just the beginning.
In Episode 001 of Discover Your Dog, Bennie and Devin discuss the mission of FamilyDogFusion.com and the Discover Your Dog show.
Our Mission
To open your eyes to the true communication between you and your dog.
The truth is that you are communicating things that you don't realize with your dog, and in other aspects of your life.
Understanding this and beginning to notice it takes AWARENESS, which is what we seek to help you create as a result of this training.
Introductions
Bennie and I introduce each other and discuss how this whole project came about as a result of our complementary passions…his for dog training and mine for media production and podcasting.
Really a match made in heaven.
Homework
Bennie gives a really great description of the SIT command and how to put it into immediate practice with the best results in mind.
Get In Touch
Please go to our show's page on iTunes and subscribe, leave a review, and a rating. You can also use our Contact page or send us a message on Twitter.
Check out our show page in iTunes to leave comments and subscribe.